Good Avertising | Pittsburgh, PA
SAVE TIME AND SAVE MONEY
CALL US NOW at 412-921-1325 or email us at goodadv@comcast.net
QUICK TURN AROUND, ON PROMOTIONAL PRODUCTS.
The Five reasons to use promotional products:
REMIND: always be at your customers finger tips...use unique items with your name imprinted on them.
RECRUIT: attract new customers with usable products that are welcomed and remind.
RETAIN: say "THANK YOU TO YOUR LOYAL CUSTOMERS with items that carry a clever message.
REWARD: always give a gift to reward customers and friends that refer business to you.
RESULTS: this is what you get...New sales happen because you use the 5 R's.
WE WILL HELP YOU RIGHT AWAY. CALL NOW...
EDDIE GRIMES goodadv@comcast.net 412-921-1325 OR CELL 412-576-7513

WE ARE YOUR PROMOTIONAL PRODUCT SHOPPING NETWORK.
NEED IT FAST? Yes, WE DO RUSH ORDERS.
GOOD ideas that mean business IS Good Advertising.
Featured Item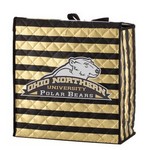 The Knockout Bag
This bag can be ordered as shown or fully customized to meet your specifications creating a unique bag design for your clients. Custom options include : bag style and size, handle, closure, logo, fabr...

Signature Showrooms